I've recently discovered that Greek yogurt and almond butter taste really really really good together. And with a few nuts and a little honey, you've got yourself something that's not only delicious, but filling for breakfast. FatFighterTV's Almond Butter Greek Yogurt Bowl is beyond easy to make. See for yourself in the video below.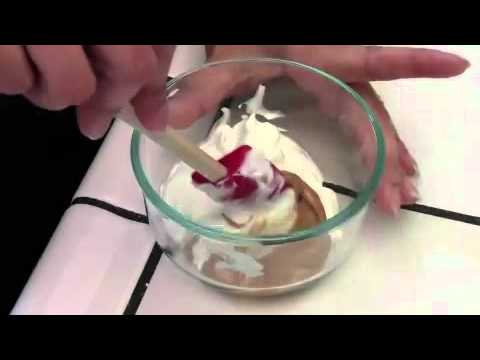 Ingredients:
1/2 cup fat-free Greek yogurt
1 tablespoon almond butter
1 teaspoon honey
2 tablespoons sliced raw almonds
Directions:
In a small bowl, mix yogurt and almond butter together until blended. Top with sliced almonds and honey. That's it! Enjoy. 🙂
Nutritional info:
Calories: 270
Fat: 16 g
Sat Fat: 1 g
Protein: 19 g
Carbs: 15.5 g
Fiber: 3.5 g
Sodium: 72.5 mg
Note: To reduce the amount of fat, simply cut down on the amount of sliced almonds.