Sponsored post
Chocolate, bananas, and peanut butter – has there ever been a better combination? (Is that even a question???) It's my all time favorite protein shake combo, and even better with Egg Beaters 100% All Natural Egg Whites mixed in for some easy lean protein. Plus there's an added bonus – this sweet healthy drink takes care of my chocolate cravings!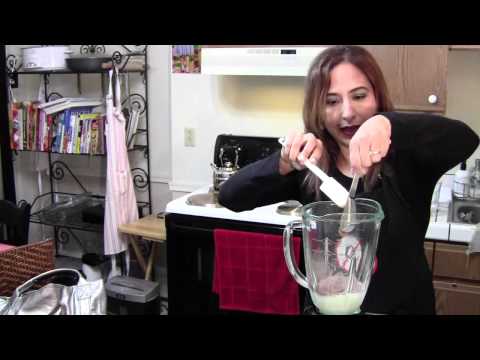 Ingredients:
1/4 cup Egg Beaters 100% All Natural Egg Whites
1/2 cup skim milk
*1 scoop chocolate protein powder
1 small banana
2 cups spinach
1 Tbs peanut butter
ice (to your liking)
Directions:
Put all ingredients into a blender and mix until smooth.
Nutritional Information:
Calories: 347
Fat: 8.5
Sat Fat: 1
Protein: 29.5
Carbs: 41
Fiber: 5
Sodium: 343
*The nutritional information can vary depending on the protein powder you choose – in this recipe, the one I used has 70 calories, 12 grams of protein, and 4.5 grams of carbs.
Disclosure: This is a sponsored post. Egg Beaters 100% Egg Whites compensated me for it. Regardless, I only recommend products or services I use personally and believe my audience will like.